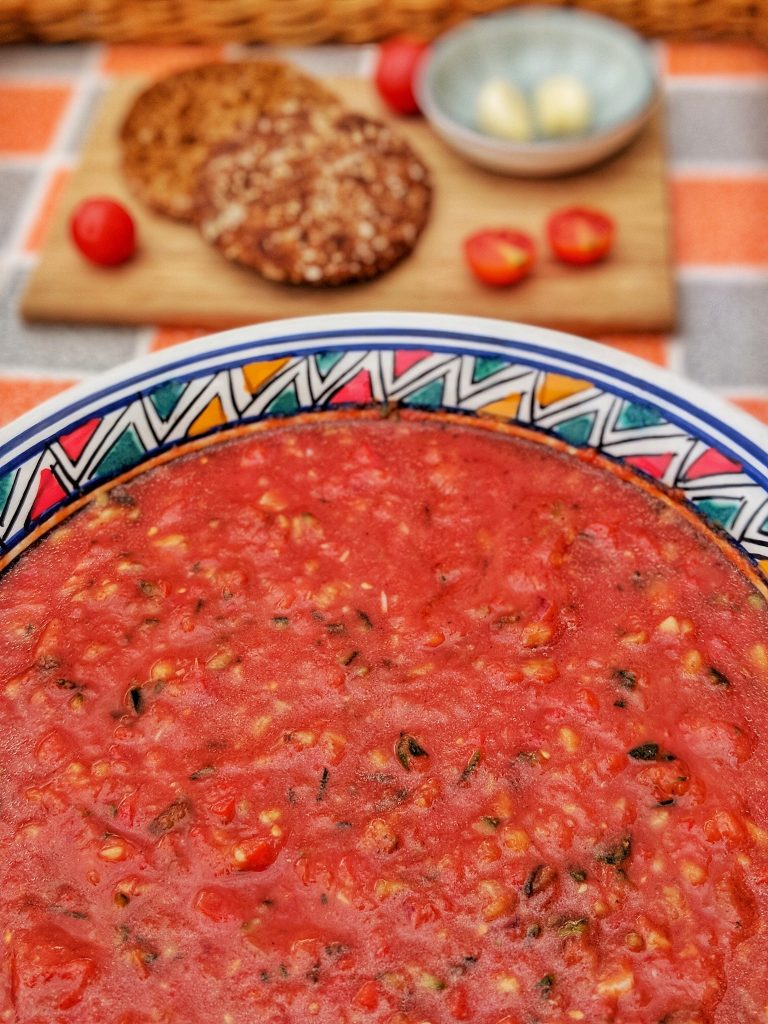 Do you like standing in your kitchen and cook for hours on hot summer days?
Neither do I.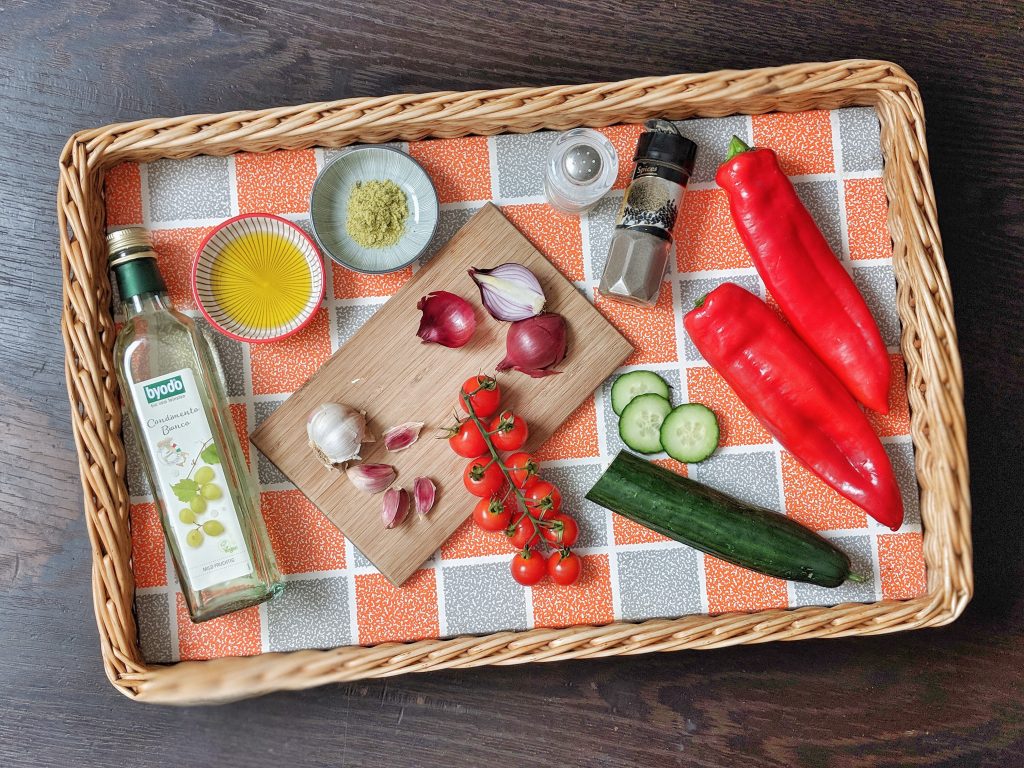 If the temperature climbs above 30° C, I usually look for a way to conjure something delicious for me and my family, without long cooking. Ideally this something should be refreshing and not too heavy, like this gazpacho.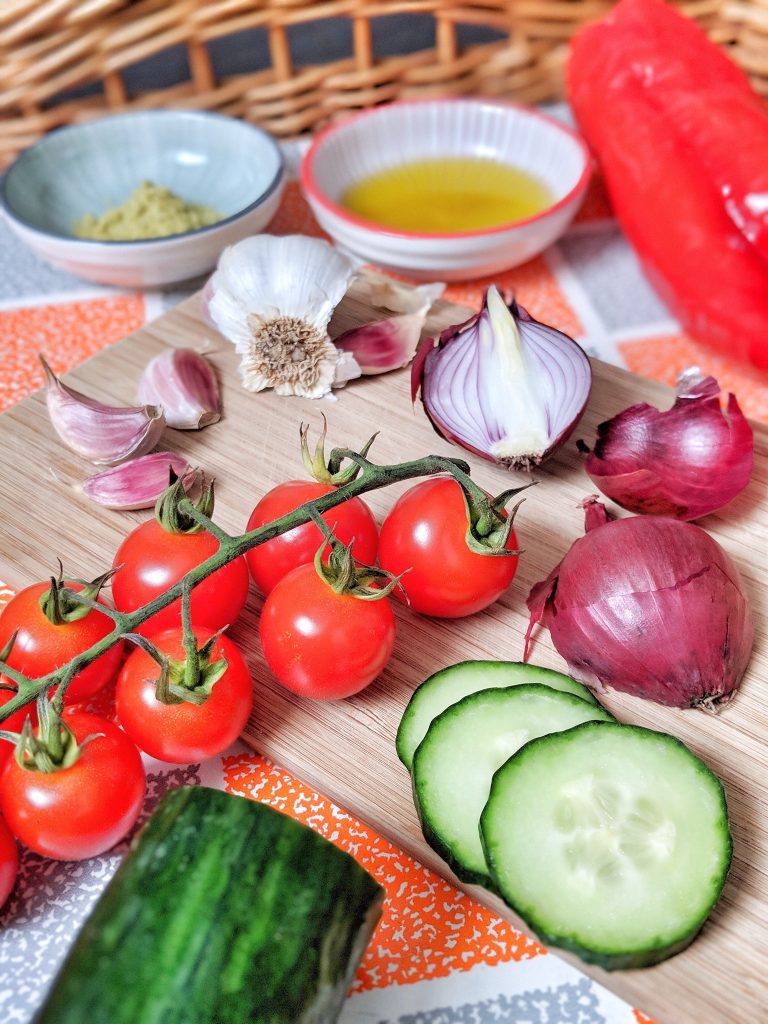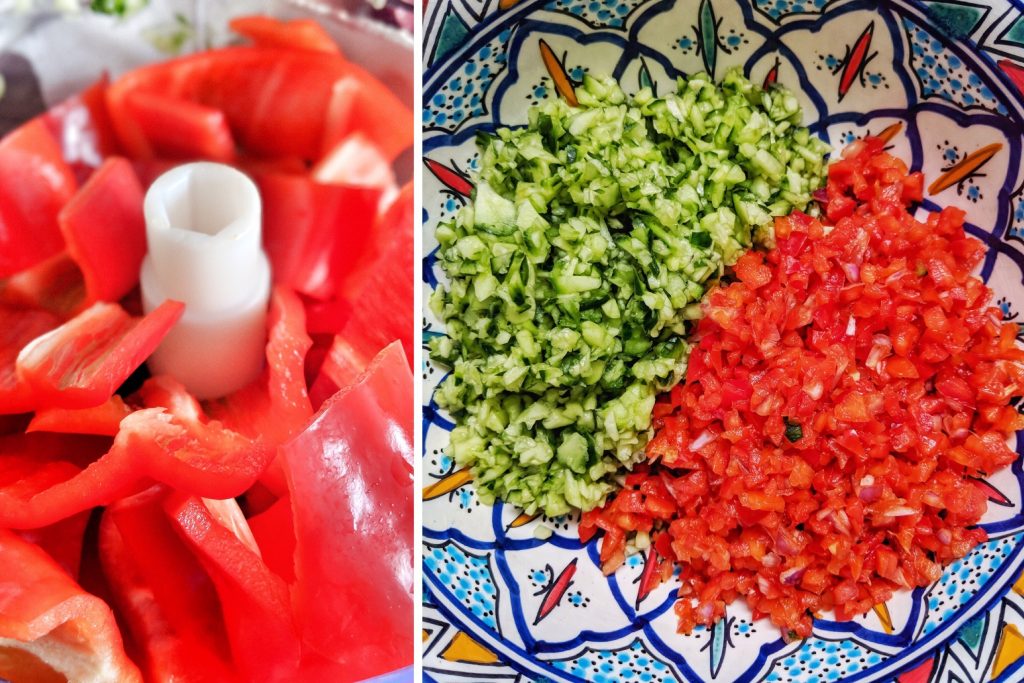 It tastes fruity, fresh and spicy and only takes 15 minutes to prepare. I always serve it with crusty toasted bread or baguette, on which we grate fresh garlic cloves. Just something for real garlic lovers like my husband. 😅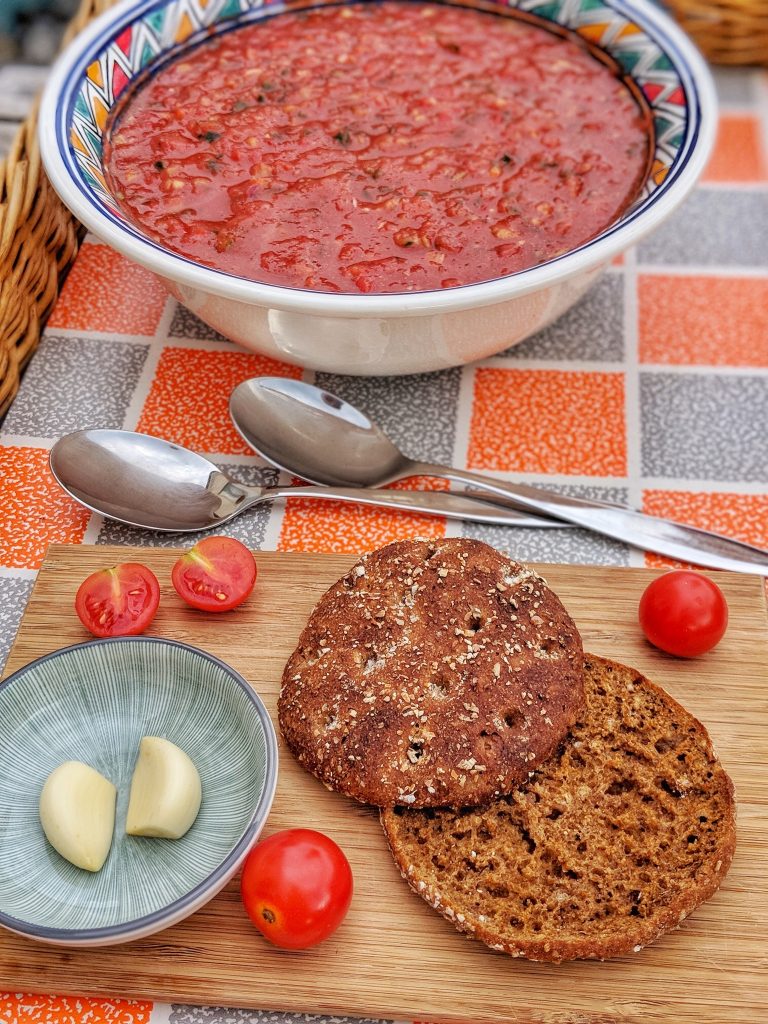 Gazpacho is just perfect for really warm summer evenings that you'd rather enjoy outside, instead of standing in the kitchen for a long time. I got this recipe from a friend and she got it from a previous neighbor. Over time I changed little things here and there and adjusted it to my taste and likings. And now I share the recipe with you! 😊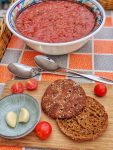 Easy & refreshing Summer Gazpacho
This gazpacho ist more than just a cold vegetable soup. It has a fruity spicyness but is very refreshing at the same time. And the best part: it's ready on your table in only 15 minutes flat. The perfect summer meal indeed! 🍅💚✨
Course Tags:
Main Course, Soup
Tags:
gazpacho, plant-based, soup, tomatoe, vegan
Ingredients
2

Tbsp

native olive oil

3

garlic gloves, finely diced

150

g

cherry tomatoes

1/2

cucumber, roughly sliced

2

sweet peppers, cored and chopped

1

red onion, peeled and quartered

660

ml

tomatoe passata

1

heaped tsp

granulated vegetable stock

2

Tbsp

white balsamic vinegar

pinch of

pepper, garlic, cayenne & ginger powder
Instructions
Heat olive oil in a pan over medium heat, add garlic and sauté for about 1 minute. Stir regularly so that the garlic does not burn. It should only turn a little golden, if at all.

Put the cherry tomatoes, cucumber, pepper and onion into your food processor and process until everything is just finely cut. Your gazpacho should not resemble a creamy smoothie. 😉

Now add the passata, sautéd garlic, vegetable broth, vinegar and spices. Give it all a final blitz and your gazpacho is ready.


Taste and adjust flavour as needed, if you want a little more salt or spicyness. If your tomatoes are not fruity enough, add 1 tablespoon of maple syrup to the gazpacho.
Notes
Serve the gazpacho with roasted bread or baguette on which you generously grate some fresh garlic. Wonderfully aromatic, nice & spicy ❤️   I always choose organic produce whenever possible. It's not only much better for my health (and yours, too), but also for our environment. 🌍💫💚