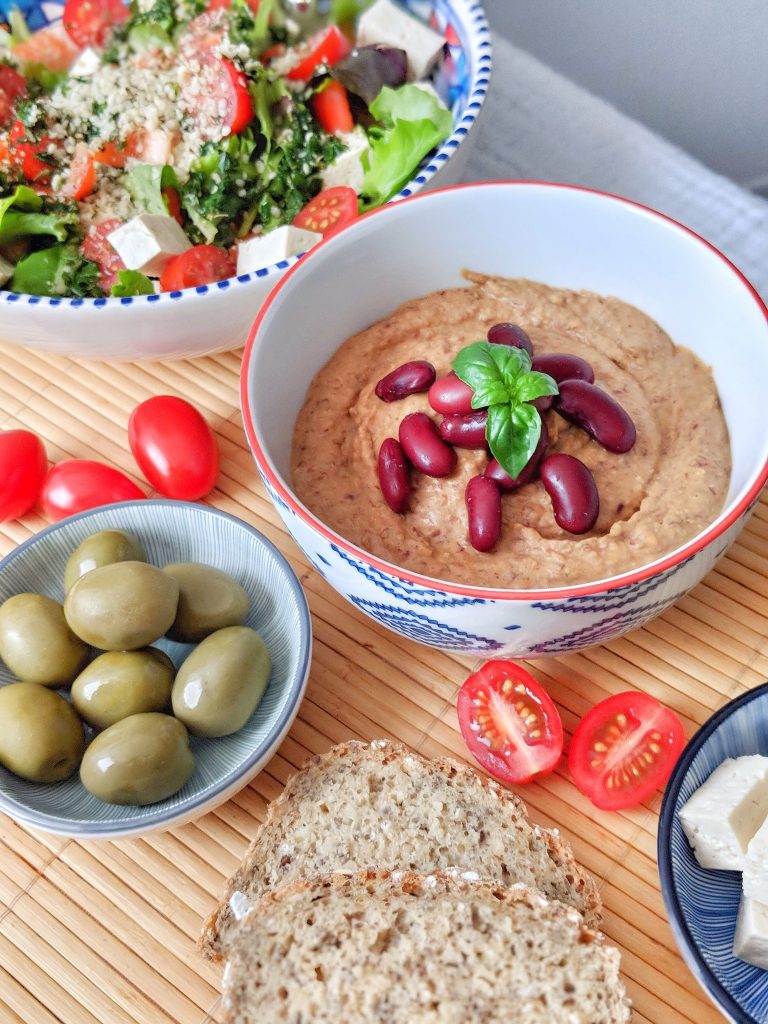 Hummus is always a good idea. It's delicious with crisp vegetable sticks for dipping, as a spread for crispy bread, or as a protein-rich thick blob on top of your fresh salad . . . the possibilities are quite endless and you can let your imagination run wild.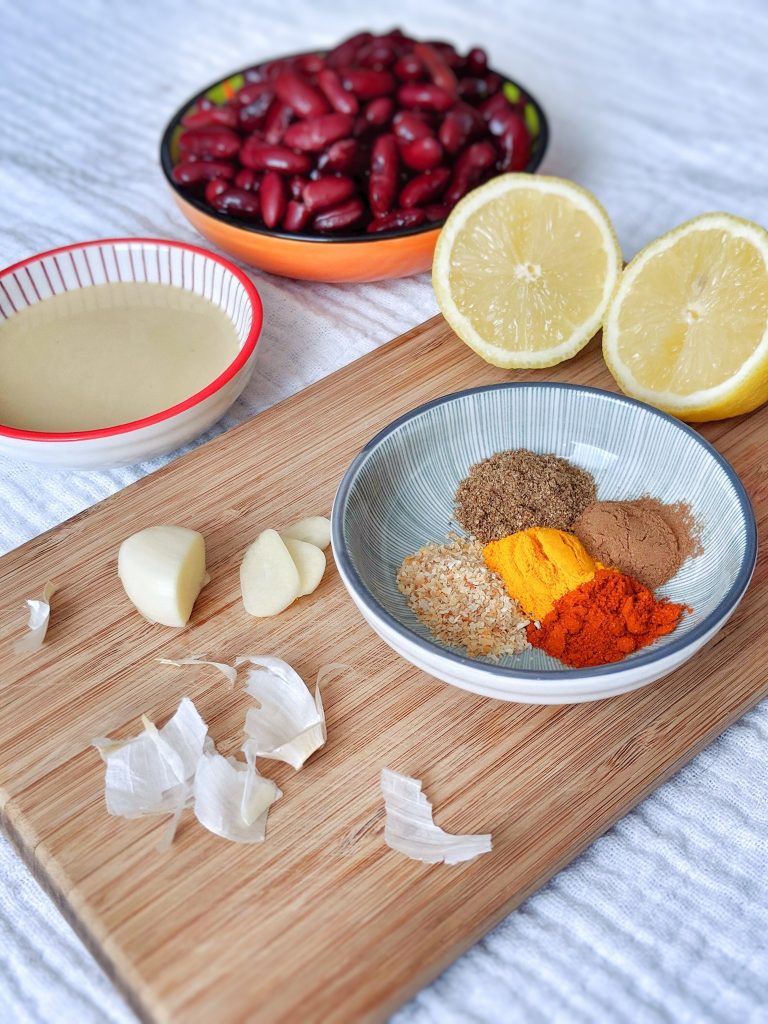 But what if you don't like chickpeas or even are allergic to them (yes, there are people out there, that cannot tolerate the tasty little legume 🤷‍♀️)? Or maybe you just want a little change in your dipping bowl?
No problem, friends!! Help is near ✨ You simply replace the chickpeas with kidney beans. Easy like that, it also makes your hummus creamier. Bonus: this hummus is completely prepared without oil. Great, right?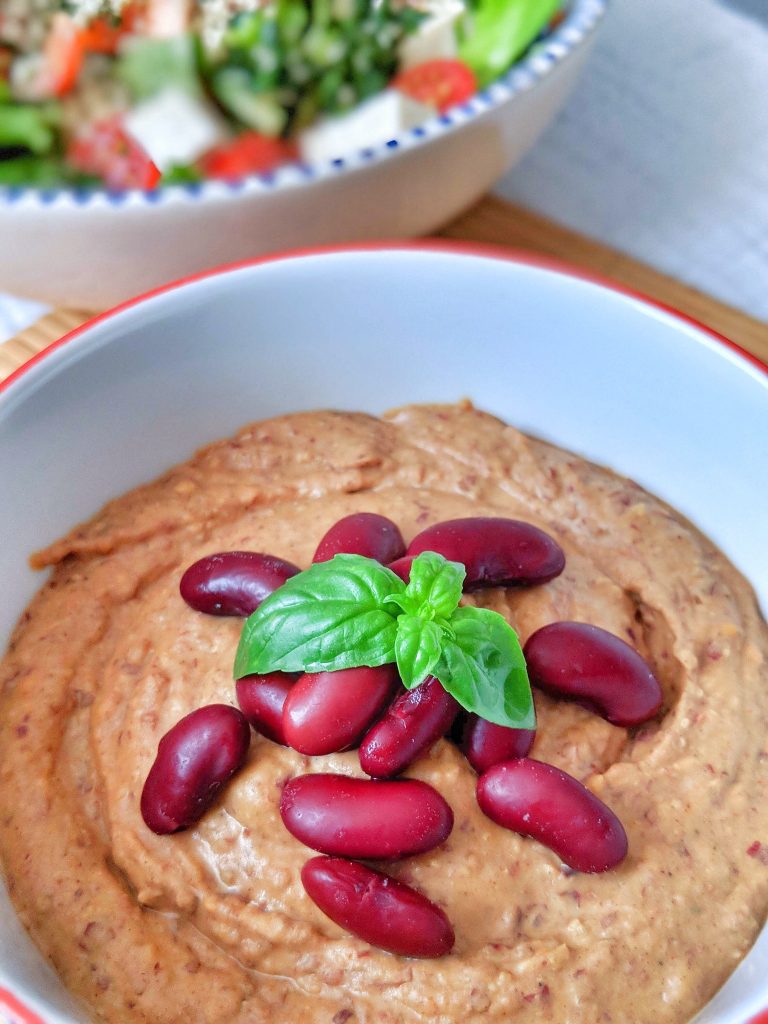 This is such an easy and quick recipe. The garlicky goodness will be in front of you in no time. And it's a healthy little snack, too, a real protein, minerals & vitamin bomb. 💚 Kidney beans have 24 grams of protein | 100 g, making them a perfect source of protein for vegetarians and vegans. They contain a lot of magnesium (150 mg | 100 g), potassium, calcium, iron, phosphorus and manganese. In addition, vitamins A, C, E, beta carotene and many B vitamins.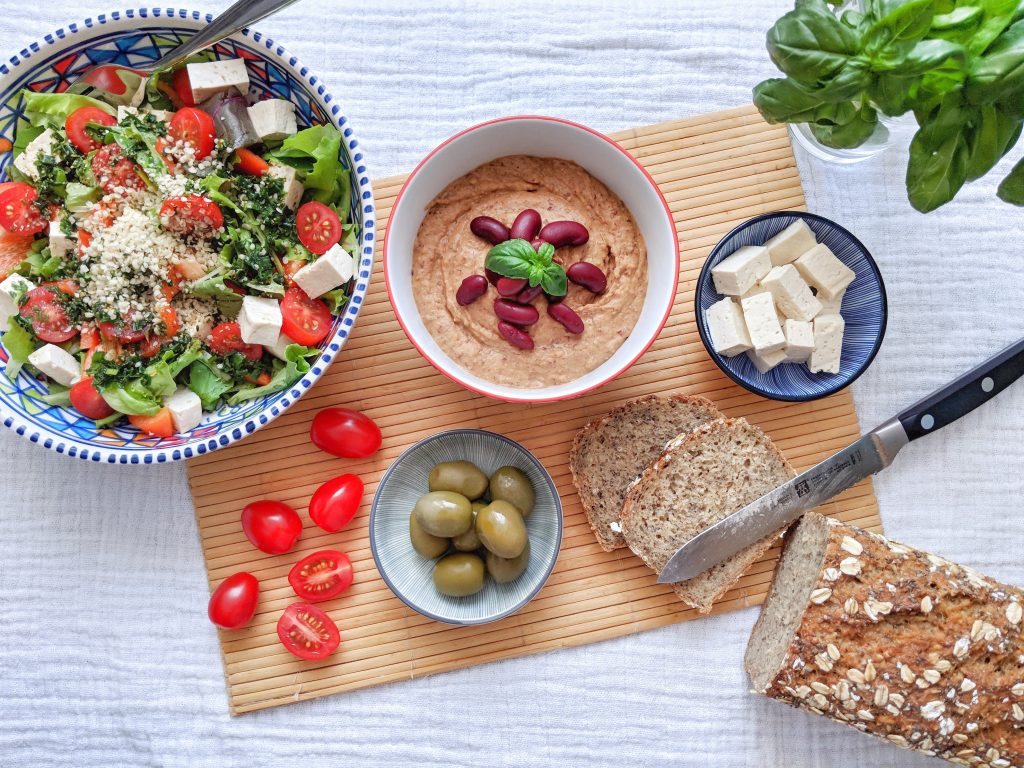 The cinnamon not only gives the hummus a heavenly scent and an oriental touch, but it's also great for your body and digestion. It regulates your blood sugar levels, promotes fat loss and the great fragrance gets your brain cells going. Amazing little power packages. And the ideal hummus ingredients 😉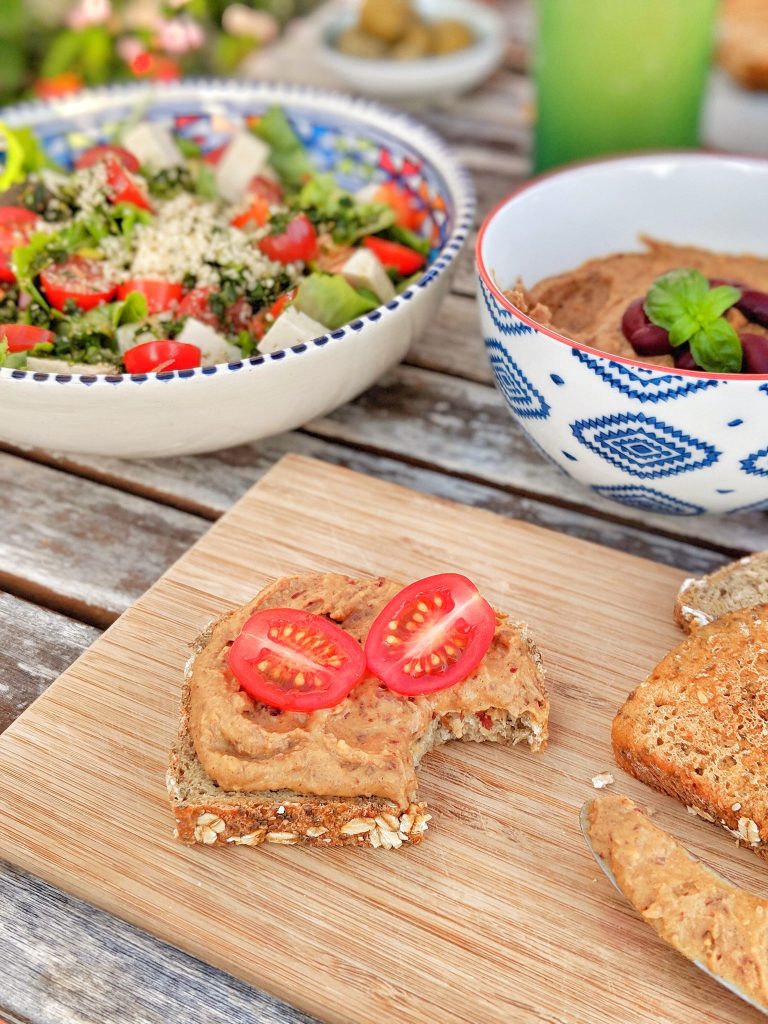 So what are you waiting for? Get your blender, tonight's delicious, creamy & garlicky hummus for dinner. 🥖🥗💫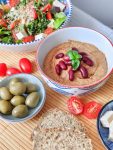 Garlicky Kidney Cinnamon Hummus
You'll be panting for this hummus, it's sooo good. Not only does it taste oriental, garlic, yummy, but it's also oil-free and gluten-free. The perfect snack for your next movie night or for the party buffet. Let's dip!
Tags:
garlic, gluten-free, Hummus, kidney beans, oil-free, plant-based, vegan, vegetarian
Ingredients
240

g

kidney beans, cooked & drained

3

Tbsp

almond butter*

1/2

lemon, juiced

1

garlic glove

1

tsp

paprika

1

tsp

cinnamon

1/2

tsp

coriander

1/2

tsp

garlic powder

1/2

tsp

curcuma

4

Tbsp

water

pinch of salt
Instructions
Put all the ingredients in a tall container and mix them creamy with a hand blender. You can also use a food processor, but the hand blender safes a lot of washing-up. 😉

If the hummus is still too firm for you, add more water one tablespoon at a time and mix until you reach your desired consistency.

Put the hummus in a pretty bowl, cut up some veggies and start dipping!


The hummus tastes best on the day made, but it keeps fresh in an airtight container in the fridge for 3-5 days.
Notes
*You can also use cashew butter instead.   I always choose organic produce whenever possible. It's not only much better for my health (and yours, too), but also for our environment. 🌍💫💚